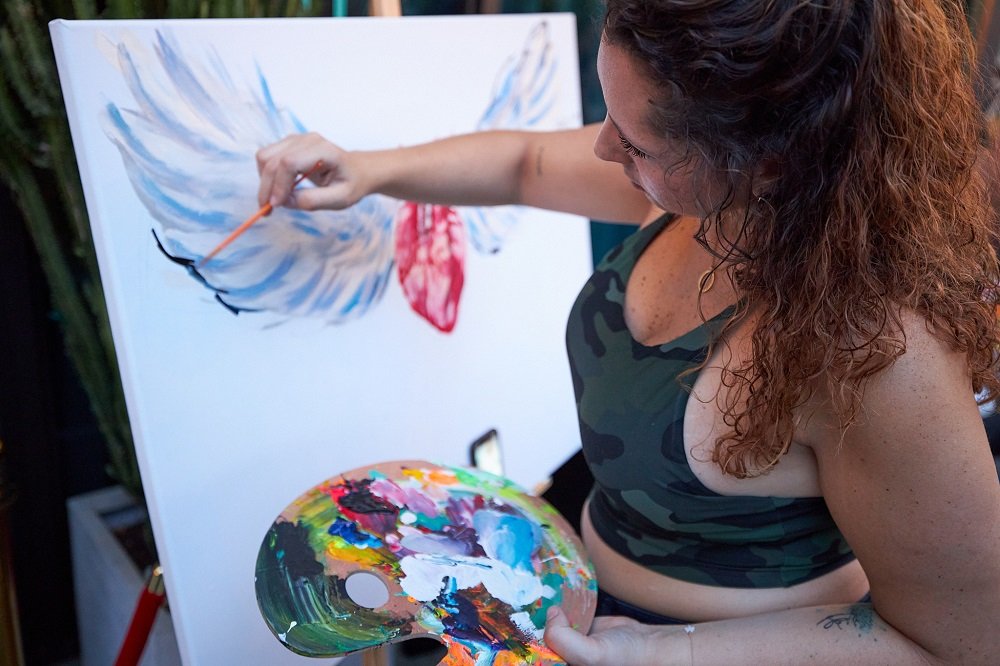 La Santa Taqueria: the successful food truck-turned-restaurant celebrated their One Year Anniversary from Tuesday, July 20th through Sunday, July 25th.
Muse Creative Group is honored to be a part of La Santa Taqueria's journey this past year which brought unforgettable experiences filled with art, fiesta and authentic Mexican food.
Owner and Chef Omar Montero (aka Chef Omi) celebrated in style during a week of festivities. Muse Creative Group's biggest highlight was the second edition of Muse Fest which took place that Saturday. Muse Fest aims to celebrate the expression of art in all its forms and brings together local muses for an evening with back-to-back live art, fashion, music, and exquisite cuisine.
The Muse team created an artistic space which honored artists and offered them an opportunity to showcase their talent, sell their pieces, and build their network with other like-minded creative individuals. Designers, singers, painters and even writers turned La Santa Taqueria into a market-style Art Festival worth witnessing. And as if another excuse to celebrate was necessary, National Tequila Day brought along happy hour specials like $6 margaritas and palomas from 5 p.m to 8 p.m. DJ Andre Ferro set the mood with his tunes throughout the event and everyone was dancing (drink in hand) to the good vibes present all around.
The Anniversary Week's eventful line-up invited all the friends and family who have contributed to a successful year amidst the challenges the unprecedented times have brought. The celebration kicked off on Taco Tuesday featuring 3×2 tacos all day, and was followed by Live Music & Vino on Wednesday with all-day wine specials and a Mexican Hits Tribute by singer Peter Guz. The fun continued with Ladies Night on Thursday featuring $4 margaritas and live mariachis, and the weekend was welcomed with Besito a Besito (el mezcalito sabe mas rico) on Friday featuring a live sax performance by Juan Daniel Balleza and beats by DJ JC Garcia. The week ended with an an explosion of flavors for Sunday Brunch featuring Chef Omi's signature dishes like his chicken chilaquiles and his famous panucho taco de cochinita pibil accompanied by $25 mimosa pitchers and beats by Edgar D.
Cheers to another year of much success, tacos and mezcalito shots. Muse Fest will be back. Stay tuned!